THE FINEST PIES and SLICES,
delivering to DTLA.
saT
5PM to 10PM
SUN
5pm to 9pm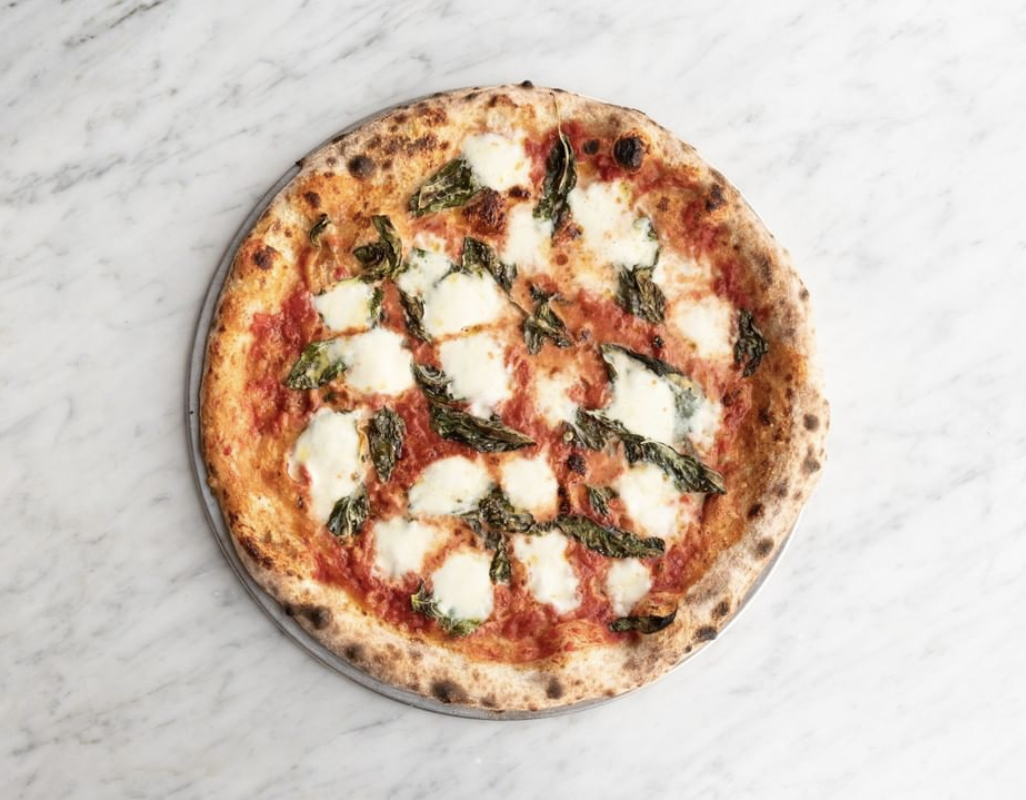 WHY WE DO IT:
FOR THE LOVE OF PIZZA
CHEF STEVE SAMSON
Superfine is an homage to the old world's and new world's finest pizza-making traditions. We've picked our favorite elements from each and bolstered them with the freshness of our local produce to create a blended trifecta of deliciousness. We think it's much better than fine.
There are many reasons why we wanted to open a pizza shop inside City Market South. The site's history as LA's original produce market aligns perfectly with our passion for using the highest quality ingredients. We also just dream about making delicious pizza: starting with raw material, fine-tuning the process, sweating the details, perfecting the craft. When it all comes together in a simple pie, we love how happy it makes us. So, perhaps the driving reason, the one we always come back to, is that we created Superfine for the love of pizza.
CONTACT
PHONE: (323) 698-5677
EMAIL: Info@Superfinepizza.com

MEDIA INQUIRIES:
Please contact Joy Limanon,
joy@peridot-consulting.com
WE'LL BE HERE
Superfine Pizza is located in DTLA's Fashion District inside City Market South. Our entrance is around the corner from S. San Pedro in the alley on E. 11th.
Delivery orders available, Order Now.
Address
1101 S. San Pedro, Unit F,
Los Angeles, CA 90015
HOURS
MON—FRI
11am to 10pm

SAT
5pm to 10pm
SUN
5pm to 9pm

REview: the Infatuation
There are certain things you always look for when house hunting in Los Angeles. You need to figure out parking, how far away the nearest Trader Joe's is, and whether or not there's ghost energy in the bedroom. But if you aren't checking to see what the nearby pizza options look like, you simply aren't doing your due diligence.
When it comes to downtown, that search gets tricky. There is good pizza in this part of town, but most of it exists in fancy restaurants. Superfine is here to change that. This tiny pizza window hasn't just given this area an excellent delivery option - it's making the kind of pizza the rest of LA should be getting in on too.
LA DOWNTOWNER: Pies Made in the Image of DTLA
Some of the best things in life go as followed: long walks on the beach, milk straight out of the carton, and yes, you guessed correctly -- a perfectly crafted pizza pie. The search for a sufficient slice in DTLA may not be the most difficult of tasks, but it's certainly worth surfing the internet for a bit to find something spectacular. This is exactly what you'll find as you saunter up to Superfine Pizza's bright yellow service window off of San Pedro and 11th Street. Nestled within what was once the original wholesale produce district of LA, Superfine offers up slices of their expert selection of specialty pizzas, as well as 18" pies and build-your-own options.